NLP & Positive Thinking Workshops in Leeds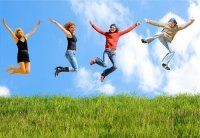 Workshops in Leeds
I am a NLP Master Practitioner, Hypnotherapist and Life Coach in Leeds.

I am a coach, teacher and therapist who is keen to assist you in your personal development.

I teach Personal Development courses, Positive Thinking workshops and NLP courses in Leeds and in the community.

These workshops and courses provide you with an opportunity to learn new skills within a group environment.

Additional one to one NLP coaching and therapy sessions are also available to support you in making the changes that you desire.
Personal Development Courses in Leeds
Personal Development Courses give you an opportunity to :
Enhance Your Creativity
Break through your barriers
Put more direction into your life
Take back Your Power
Look at some NLP techniques.
The next workshop titled 'Stepping into Your Power' is in Leeds on Saturday 13th November 2021.
The workshop will be from 11am to 1pm.
Advance booking required.
NLP Workshops in Leeds
The NLP courses in Leeds give you an opportunity to :
Enhance your confidence to another level
Enhance your creativity to another level
Put more direction into your life
Look at some NLP technique.
These Introduction to NLP workshops are bespoke and are offered on a one to one basis.
No previous knowledge of NLP is required.
NLP Tasters Sessions in Leeds
I am offering individual NLP and Personal Development Taster sessions in Pudsey in September 2021.

Advance booking required.
Personal Development Group in Leeds
I run a Personal Development Group which meets in the centre of Leeds.

The Development Group will assist you to :
Increase your Confidence to another level
Put more direction into your life
Making positive changes
The next group session is in October 2021.

Advance booking required.
Positive Thinking Workshops in Leeds
I run bespoke Personal Development and Positive Thinking workshops within the Community.

Details on request.
Venue for Workshop & Courses
The Personal Development workshops and courses in Leeds are based at:

Tower Clinic, 8, Tinshill Lane, Leeds, LS16 7AP.
Contact Details
To book your place or to request more information about the Personal Development and Introduction to NLP courses that I am running contact Danusia Gardner on 0113 2555049 or email me via the 'Contact Me' page.