NLP Master Practitioner and Hypnotherapist in Leeds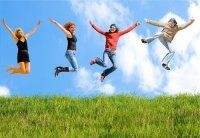 Coach, Teacher and Therapist
I am a coach, teacher and therapist. I offer coaching and therapy sessions and Personal Development courses to clients based in Leeds, Pudsey, Bradford, Halifax, Harrogate, Ripon, York and throughout the Yorkshire area.

Welcome to my website as I am here to offer you a helping hand to enable you to put more direction into your life, to enhance your skills and to assist you in letting go of things that no longer serve you.

I am a NLP Master Practitioner, Hypnotherapist, Reiki Master Teacher and Life Coach based in the Leeds city centre, Pudsey and Ripon.

I run Introduction to NLP courses & Personal Development courses.

I teach certified Reiki courses.

I use NLP, Hypnotherapy and Life Coaching to assist you in making positive changes.

I am passionate about assisting you to achieve the best results for yourself.
NLP, Hypnotherapy & Life Coaching
I offer a service which is tailored to meet your requirements. This includes one to one coaching & therapy sessions and group workshops and courses.

I offer a combination of Life Coaching, NLP, Hypnotherapy and CBT.

My coaching and therapy sessions cover a number of areas e.g. increasing your Confidence, assisting you with your focus, direction and Life Path, Phobia Cures, Stress Relief, Belief and Behaviour changes and enhancing skills eg Interview & Sports Performance.

I can assist you in making positive changes to enhance your life.

I can show you techiques which you can use to reduce your stress levels.

By using NLP and Hypnotherapy I am able to assist you in making belief and behaviour changes quickly and easily.

By tailoring my service around your individual requirements I am able to offer you the best solution to help you achieve the right results for yourself.
Personal Development workshops
I specialise in teaching workshops and courses in Personal Development.

I run Personal Development courses in Leeds and in the community.

The courses are aimed at enhancing your confidence and creativity and assisting you in putting more direction into your life.

The next workshop titled 'Stepping into Your Power' is on Saturday 13th November 2021.
You will learn how to break through your barriers and make the changes that you desire using NLP.
You will have more direction and focus in your life.
Personal Development Group
I run a Personal Development Group which meets in the centre of Leeds.

The group session will assist you in enhancing your confidence and putting more direction into your life.

The next Development Group session is in October 2021.
NLP workshops
I offer bespoke one to one introduction to NLP courses which will introduce you to some NLP techniques.

These courses will assist you in enhancing your skills to another level.

They will assist you in finding more direction in your life and developing your Positive Thinking.

No previous knowledge of NLP is required.
Reiki Master Teacher in Leeds and Ripon
I teach Reiki courses in Leeds, Pudsey and Ripon.

I offer Reiki sessions in Leeds.
Dates for the next Reiki 1 certified course on request.
I am teaching a Reiki 2 certified course over 2 days in November/December 2021.
I am teaching a Reiki 3 Master Healer certified course over 2 days on Friday 24th September and
Friday 1st October 2021.
Day 2 is being taught in Ripon.
My Practice
I run a successful practice in the Leeds, Bradford, Halifax, Pudsey, Horsforth, Harrogate, Ripon and York area.
I offer face to face and remote sessions via Skype.

I practice from consultation rooms based in the centre of Leeds at :

Spark, 4, Queen Street, Leeds, LS1 2TW

I offer NLP sessions, Life Coaching, Personal Development courses and certified Reiki courses in Leeds at :
Tower Clinic, 8, Tinshill Lane, Cookridge, Leeds, LS16 7AP

I also offer NLP and Hypnotherapy sessions and certified Reiki courses at the Ripon Chiropractic. Details on request.
Contact Danusia
Enlist the services of Danusia Gardner today.

Contact me for NLP, Hypnotherapy, Life Coaching, Reiki and Stress Management in Leeds and Ripon.

To book a one to one session or course or for more information on how I can help you contact me on 0113 255 5049 or send me a message from the 'Contact Me'.